The town of Mikulov
A town flavoured with the south
A Word from the Mayor
Dear Citizens and Visitors,
I am delighted that you have decided to visit the official webpages of the Town of Mikulov. Their clearly arranged sections provide information for both the people of the town and visitors. I am sure you will find everything of interest to you with no difficulty. If need be, do not hesitate to contact our staff, who will be delighted to help you in any way they can. Enjoy Mikulov to the full, no matter whether you live here or have come here on holiday. Our picturesque town has something to offer everyone, from wonderful gastronomy and superb wine to an extensive programme of cultural events and beautiful sights.
Wishing you all the very best
Rostislav Koštial
Mayor of the Town of Mikulov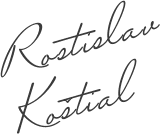 The town of Mikulov offers perception with literally all senses. For many the reasons for a visit include history embodied in architectural monuments, and for nature lovers and people preferring active rest it is the unique natural conditions of the region. Those who appreciate good wine Mikulov offers rich viticulture tradition.
ikulov is situated in the very heart of a wine region, that is why it also offers vine paths with stops in local public or family wine cellars or wine tasting centres. When talking about wine festivals in the Mikulov region everybody will in the first place remember the traditional Pálava vine harvest and wine festival, held over the second weekend in September in all lanes and corners of the town.
Please come and see the enchanting nature of the Mikulov region, enjoy the unique beauty of the local historical monuments congenially set in the landscape, together with the unrivalled taste of the local wine, get to know your own body and enjoy the freedom of movement on the ground, in the water or in the air, in short enjoy life in all its varied forms while you are here…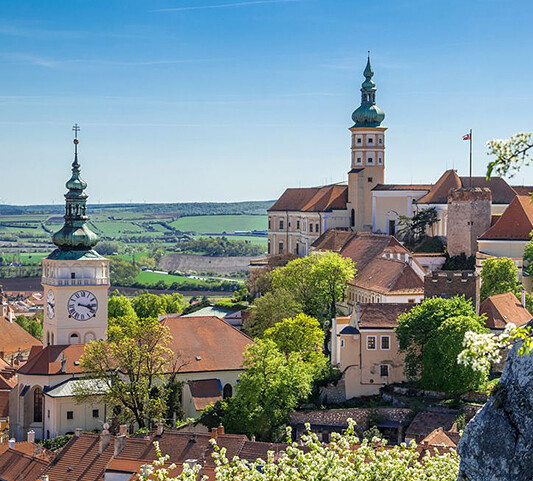 Brief characteristics of the city
Location location: South Moravia - South Moravian Region, Břeclav District, Mikulov town is located 50 km southeast of Brno. Mikulov is a municipality with extended powers, the so-called III. degree (administrative district of the Office).
Establishment of the city: the first written information about the city dates from 1249
Altitude: 242 m MSL
Population: 7341 (as of 1.7. 2021)
Area: 4533 ha